When actions like the recent terror attack in Orlando happen, we begin to fracture a bit: both as individuals and as a nation.  We divide because we become afraid; afraid of the "other," the "outsider," the one who is "different."  This division shows both in choice of targets, as well as the reaction to those who would carry out such a base, evil activity.
It is so easy to give in to our base instincts, to be the Jonah who ran the other way when the Lord laid a conviction upon his heart.  It is so easy to blame the victim once again: Well, if he/she/they did/didn't this or that….  But we know deep down, no matter what your religious conviction is, that God gave life and Jesus reserved judgment to God; it is not up to us to determine who is damned for all time and to carry out a death sentence.  Which sin is greater: to live in a way that another person finds abhorrent (generally outlined in the Bible) or to pass judgment on another person (specifically outlined in the Bible)?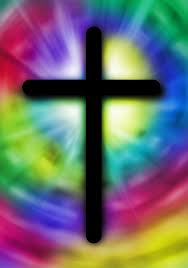 Come together, find a faith community, pray for peace.  In no way does asking for peace undermine your commitment to God, but it affirms your love of your neighbor.
Don't give in to hate – LOVE WINS!